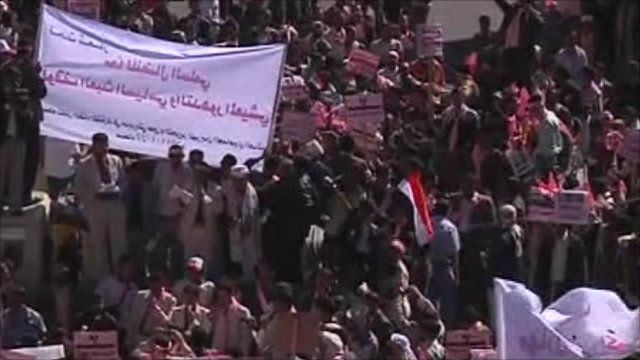 Video
Yemeni President Ali Abdullah Saleh to stand down in 2013
Yemeni President Ali Abdullah Saleh has said he will not seek to extend his presidency when his current term expires in 2013.
Addressing parliament, President Saleh - who has been in power for more than three decades - called on opposition groups to cancel street protests called for Thursday.
The largest opposition group welcomed the move but said the rallies would go ahead, as Lina Sinjab reports.
Go to next video: Yemenis rally against president