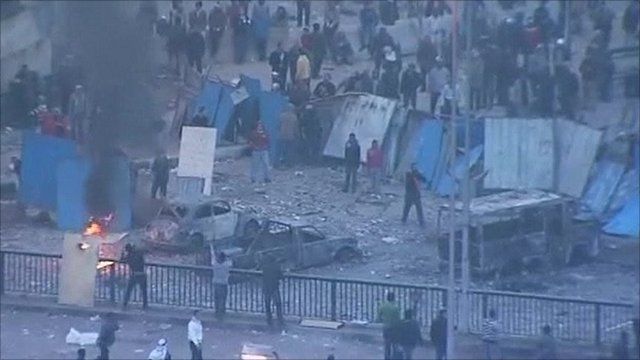 Video
Clashes continue in Cairo's Tahrir Square on Thursday
Clashes between demonstrators supporting and opposing President Mubarak have continued in Cairo's Tahrir Square.
Gunfire rang out in the early hours of Thursday in the Egyptian capital, killing at least three protesters.
On Wednesday three people died in clashes and hundreds were wounded as groups fought pitched battles in the worst violence in nine days of protests.
Ian Pannell reports from Cairo.
Go to next video: Deaths in renewed Cairo violence