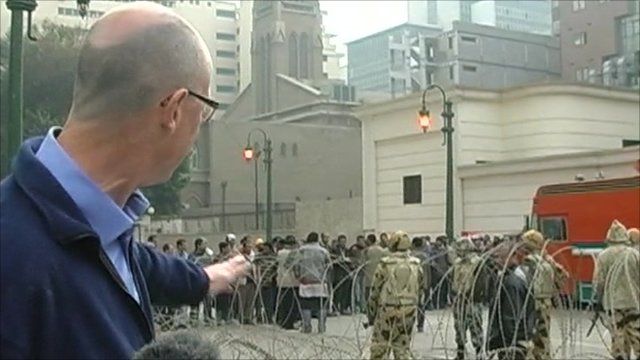 Video
Human chain causes chaos in Cairo
Attempts to return Egypt to normality after two weeks of anti-government protests have suffered a number of setbacks.
While banks have reopened, schools and the stock exhange remain closed, and an important government building has been prevented from opening by protesters.
On Monday morning, crowds of protesters on Tahrir Square formed a human chain around the Mugamma - where people go to get official paperwork processed - to prevent it from opening as normal.
The BBC's Jon Leyne says the protesters were in a face-off with some soldiers, but as the army has been instructed not to use force the situation was in deadlock - symptomatic of the whole country.