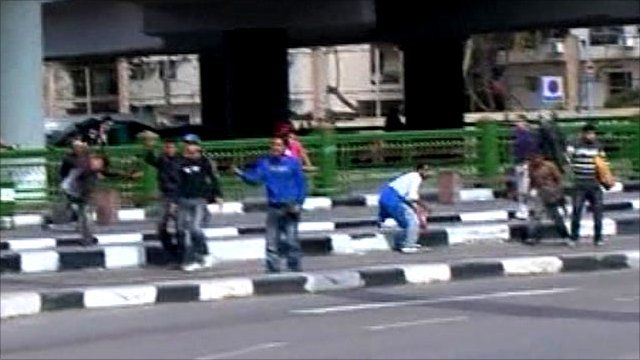 Video
Egypt: Cairo's Tahrir Square sees rival groups clash
Hundreds of people armed with knives and machetes have clashed with pro-democracy activists in Cairo's Tahrir Square, Egyptian state TV says.
Footage showed stones being thrown by both sides in the square. At least two people were reportedly injured.
The people who entered Tahrir wanted to force the activists continuing a sit-in out of the square, reports say.
Tahrir Square was the epicentre of protests that forced President Hosni Mubarak to step down last month.
Go to next video: Egypt's new PM addresses crowds