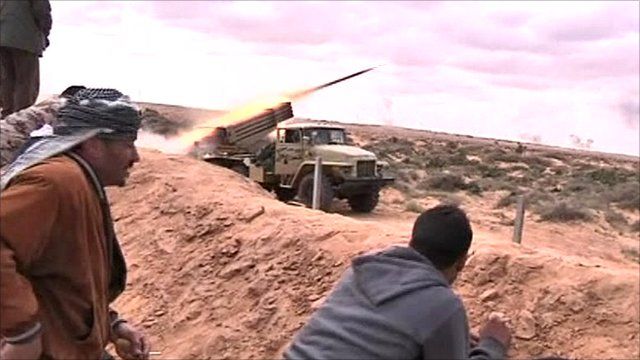 Video
Libya: Gaddafi forces pound western city of Zawiya
Libyan leader Colonel Muammar Gaddafi's forces have intensified their campaign to wrest the western city of Zawiya from rebel control.
A fierce battle has raged all day, with government tanks pounding the main square, witnesses say.
Meanwhile, Col Gaddafi dispatched a top official to Egypt, and other envoys, reportedly, to Brussels and Portugal.
The government has offered a reward for the capture of rebel leader Mustafa Abdel Jalil, the ex-justice minister.
The BBC's Middle East Editor Jeremy Bowen reports from the capital Tripoli.
Go to next video: Rebels: "We'll beat Gaddafi with faith"