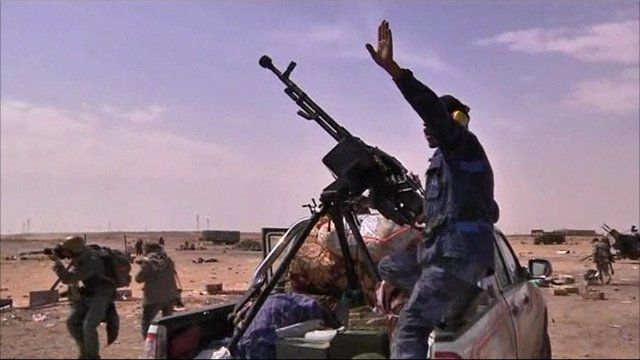 Video
Rebels forced from Libya oil port of Ras Lanuf
Libyan rebels are fleeing the oil port of Ras Lanuf after sustained attacks by forces loyal to Col Muammar Gaddafi.
Rebels were travelling eastwards in vehicles after coming under fire from rockets and shells, reports said.
Libyan state TV said pro-Gaddafi troops had also cleared rebels from the oil port of Sidra, west of Ras Lanuf.
This footage was filmed on the road between Ras Lanuf and Bin Jawad.
Go to next video: Gaddafi supporters on Tripoli streets