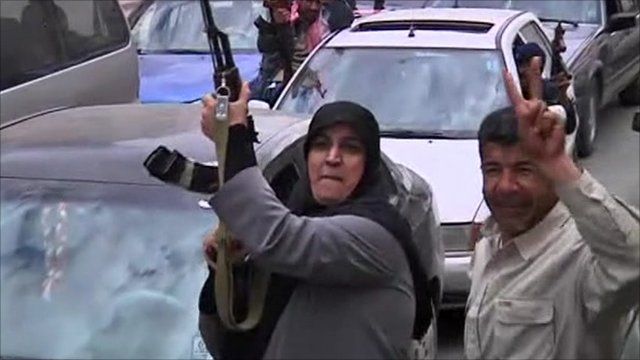 Video
Libya: The expectations of Benghazi rebels
French President Nicolas Sarkozy says French aircraft are now protecting the civilians in Libya's rebel-held Benghazi from attack by Col Gaddafi's forces.
On the ground in Benghazi, people are reported to be fleeing as gunfire and explosions are heard.
Kevin Connolly reports from the rebel held city of Tobruk in eastern Libya.