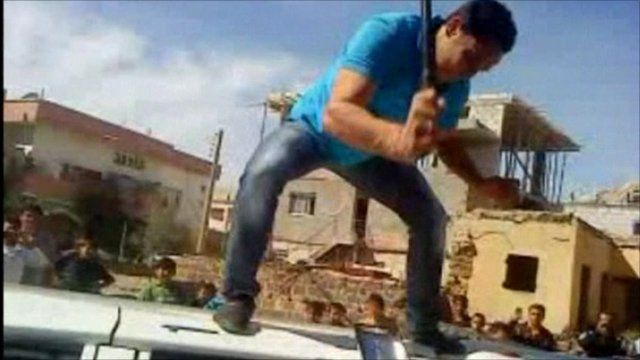 Video
Syrian protests 'may be spreading' beyond Deraa
Footage of protests in the southern Syrian city of Deraa, believed to have been filmed on 19 March.
Demonstrators in Deraa have set fire to several buildings during a third consecutive day of protests, with unconfirmed reports that the action is spreading across the country.
The BBC's Owen Bennett Jones describes the situation.
Go to next video: Amateur video of 'protests in Syria'