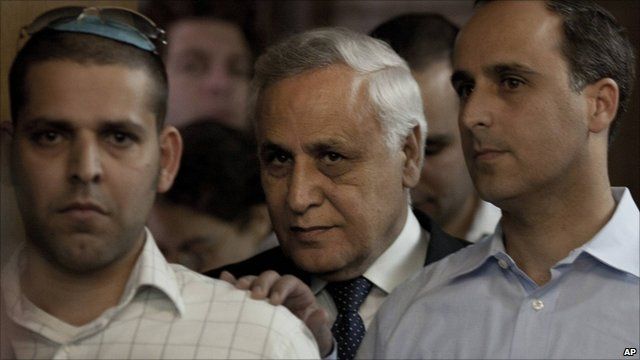 Video
Israel's former President Katsav jailed for seven years
Israel's former President Moshe Katsav has been jailed for seven years for rape and other sex offences.
He was convicted at an earlier hearing of raping an employee in the 1990s when he was tourism minister, and of later sexual offences while he was president.
A crowd of angry protesters invaded the press scrum as he tried to get into his car on leaving the court.
Go to next video: Israel's Katsav guilty of rape