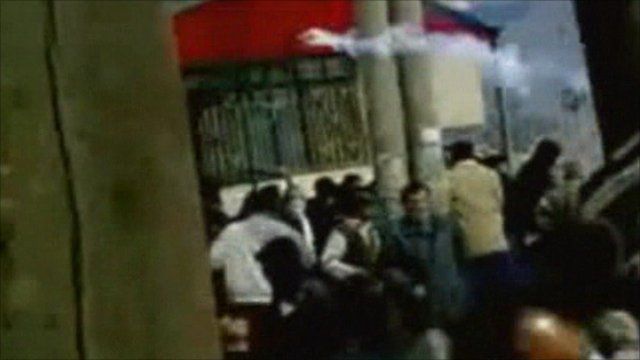 Video
'Indiscriminate shootings' in Syrian city of Deraa
Amateur footage has emerged purportedly showing recent violence in the Syrian city of Deraa.
At least 15 people are known to have died in clashes between security forces and protesters on Wednesday.
The BBC spoke to Mahmoud, a political scientist based in the UK who has family in the city. He said he had spoken to people there about the recent violence and was told of "indiscriminate shootings".