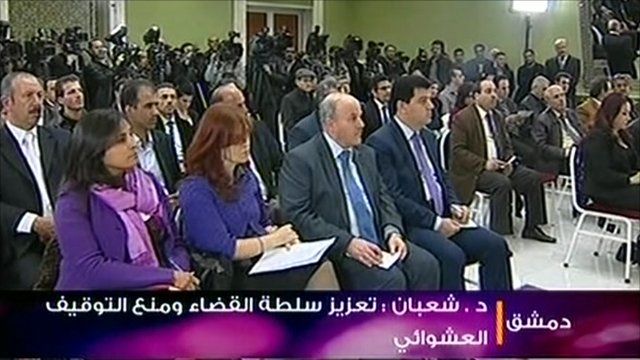 Video
Syrian official accuses international media of exaggeration
Syrian leaders have pledged to introduce reforms to meet the demands of protesters, after days of violence in the southern city of Deraa.
The government also said it would bring to trial those suspected of killing several protesters in Deraa.
Presidential spokeswoman Bouthaina Shaaban blamed outside agitators for whipping up trouble, and denied that the government had ordered security forces to open fire on protesters.
Ms Shaaban accused international media, including the BBC and CNN, of exaggerating the crackdown on the protesters.