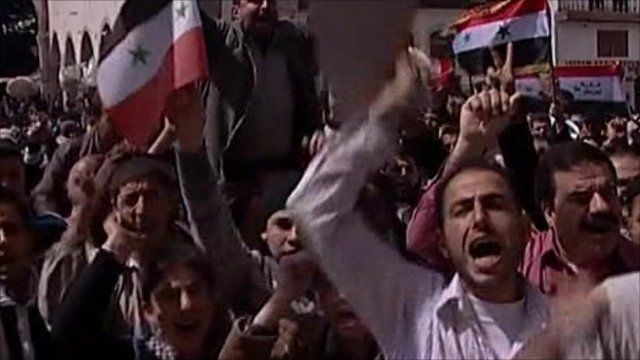 Video
Syria: Protests turn violent as demonstrations spread
Opposition activists in Syria have called for nationwide protests after a week of unrest and violence.
In the southern city of Deraa, where at least 30 people have been killed in a week of protests, troops are said to have opened fire on protesters.
Demonstrations were also reported in the towns of Hama and Tall.
The BBC's Lina Sinjab reports from Damascus.
The amateur video in this report has not been verified by the BBC.
Go to next video: Syria promises government reforms