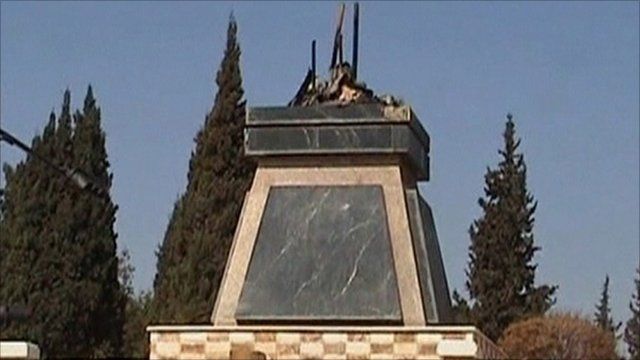 Video
Footage emerges of protests in Deraa, Syria
Fresh protests have flared in Syria at the end of a week that has seen dozens of demonstrators killed.
Offices of the ruling Baath party were burned down in the southern town of Tafas and coastal town of Latakia, witnesses said, while hundreds renewed demonstrations in Deraa.
The authorities earlier released more than 200 political prisoners in Damascus, a UK-based rights group said.
Footage purportedly showing protesters in Deraa on Friday has been posted on social networking sites.
Owen Bennett-Jones reports from Beirut.
The BBC cannot verify the authenticity of this video.
Go to next video: Protests spread across Syria