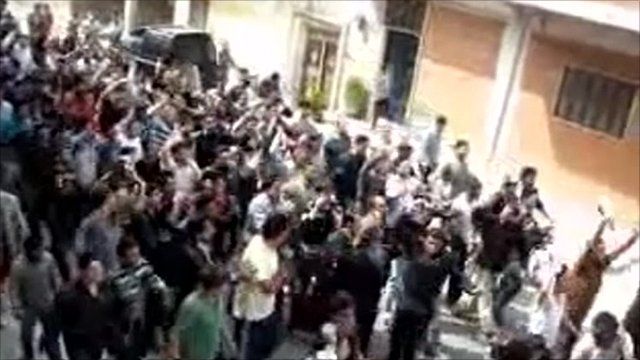 Video
Syria unrest: Protests erupt across country on Friday
New anti-government protests have erupted in several Syrian cities after Friday prayers despite heavy security.
Footage purporting to show anti-government protests in the governate of Idlib and the Al Rifaii mosque in Kafar Souseh, has emerged.
Reports say security forces opened fire on protesters in Damascus' suburb of Duma, killing at least three people.
This footage has not been independently verified by the BBC.
Go to next video: 'External forces behind Syria unrest'