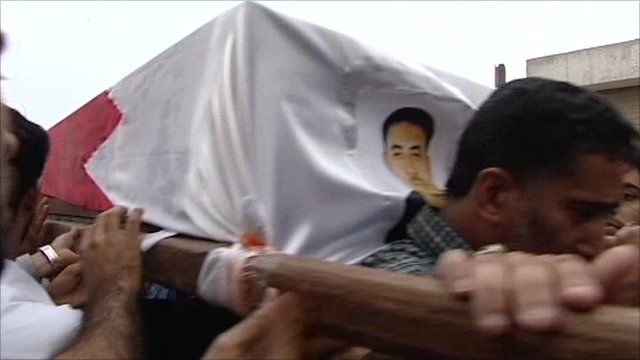 Video
Bahrain's bid to shut down opposition
The government of Bahrain has gone to court seeking to disband two Shia opposition groups.
It is the latest response to Shi'ite dissidents who are demanding more say in the Sunni-ruled monarchy.
It comes as international human rights groups warn that abuses are taking place in the Gulf state.
Since February, when anti-government protests began, at least 30 people have been killed and more than 400 detained.
The BBC's Frank Gardner is one of a small number of foreign journalists who have been able to visit Bahrain.
This report contains images some viewers may find distressing
Go to next video: Tensions simmer at funeral in Bahrain