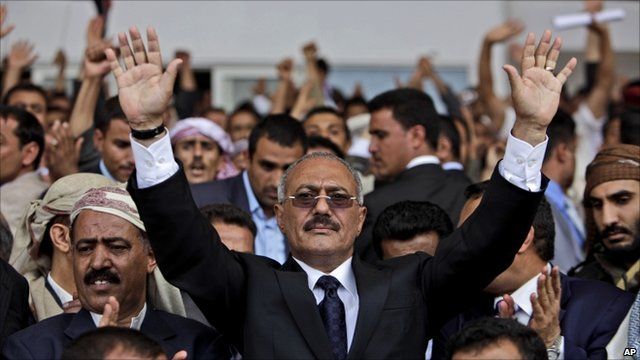 Video
Yemen: President Ali Abdullah Saleh defiant in Sanaa
Yemen's President Ali Abdullah Saleh has addressed large crowds in the capital, Sanaa, denouncing protesters and vowing to stay in office.
Mr Saleh, who has faced more than two months of protests, said the crowds gave him legitimacy.
There were rival anti-government rallies in Sanaa and in other towns, with clashes reported in the southern flashpoint town of Taiz.
Protesters want Mr Saleh to step down immediately after 32 years in office.
The BBC's correspondent in Yemen, who cannot be named for security reasons, was at the pro-government rallies.