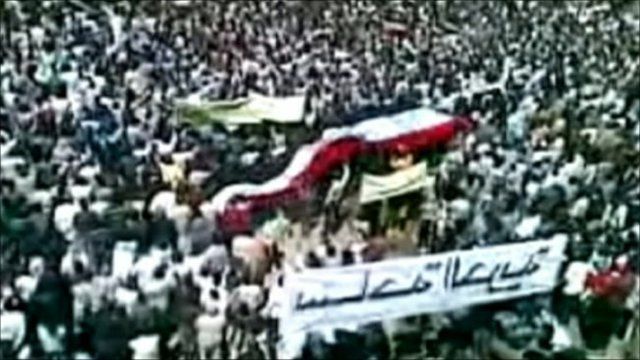 Video
Can concessions end unrest in Syria?
Syria's government has lifted the country's decades-old state of emergency as protests against the rule of President Bashar al-Assad continue.
The repeal of the emergency law was a key demand of protesters, but it remains unclear if the move will placate those demanding change.
Earlier, unverified footage from the western city of Homs appeared to show security forces opening fire.
The BBC's James Robbins reports.
Go to next video: Anger and gunfire on Syria's streets