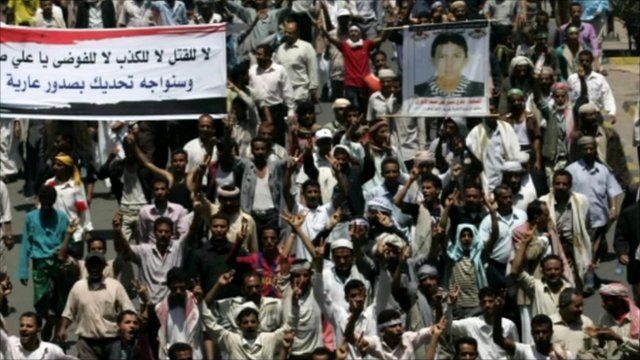 Video
At least 'nine protesters shot dead' in Yemen
Yemeni security forces have opened fire on protesters in the capital, Sanaa, killing at least nine people, witnesses and doctors say. They say about 100 people were also injured in the shooting.
It comes a day after the government and opposition agreed to sign a deal soon under which President Ali Abdullah Saleh would step down within 30 days.
But many people across Yemen are angry the president will get immunity under the agreement, correspondents say.
The BBC's Richard Forrest reports.
Go to next video: Saleh: Yemen protests are 'coup'