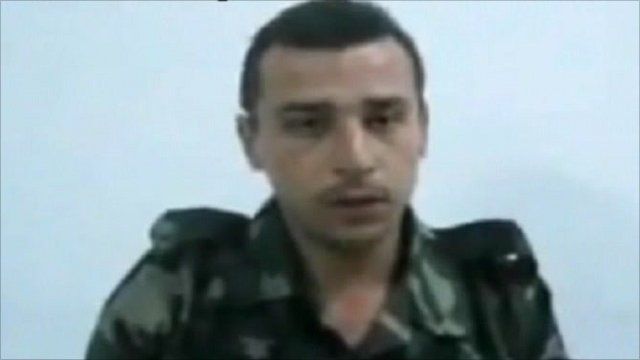 Video
Syrian soldier 'defects' claim rebels
Opposition websites are showing footage purportedly of a soldier who says he deserted after being ordered to fire on unarmed protesters in Damascus.
Syrian soldiers and tanks have been firing in the city of Deraa, a centre of protests against President Bashar al-Assad's rule, residents say.
The Syrian army is reported to have seized control of the Omari mosque which has become a centre for anti-government protests.
Foreign journalists are not allowed into Syria, so the BBC's Wyre Davies sent this report from the Jordanian-Syrian border.
Go to next video: Syrian troops storm Deraa mosque