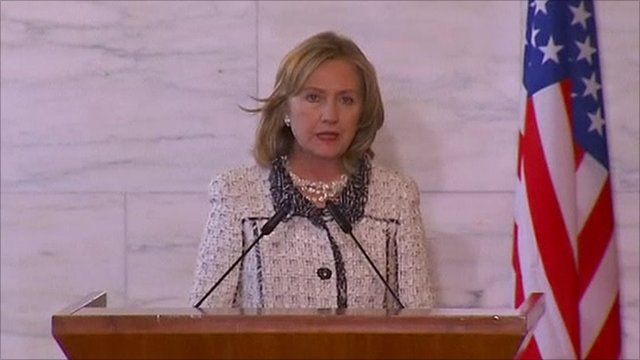 Video
Hillary Clinton: Syrian authorities must end the violence
Tanks and armoured vehicles have deployed near Rastan, north of Syria's capital Damascus, witnesses say.
Earlier, thousands of people in the north took part in protests calling for greater social and political freedoms.
US Secretary of State Hillary Clinton said at a conference in Rome, Italy, that the Syrian government should immediately end the use of violence against its own people.
Go to next video: Syrian soldier 'defects' claim rebels