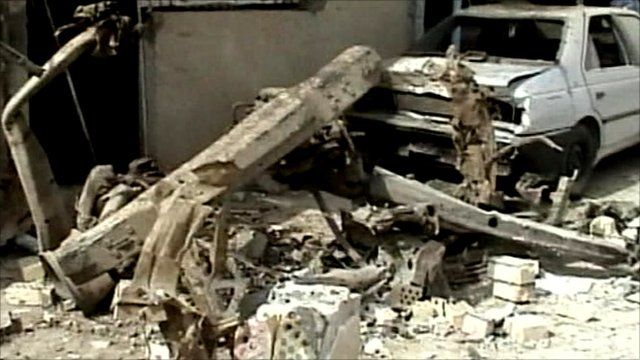 Video
Suicide car bomb attack at police station kills and wounds dozens in central Iraq
Almost twenty people have been killed and dozens wounded after a suicide car bomb attack in central Iraq.
The bomber crashed the vehicle into a police station in Hilla.
The attack happened as guards at the station were changing shift.
It is Iraq's deadliest attack in a month and follows a similar bombing in a café in Baghdad where at least 16 people were killed.
Although no one has claimed responsibility, it is being reported that officials received intelligence that revenge attacks would be carried out.
Go to next video: Demos in Iraq despite democracy