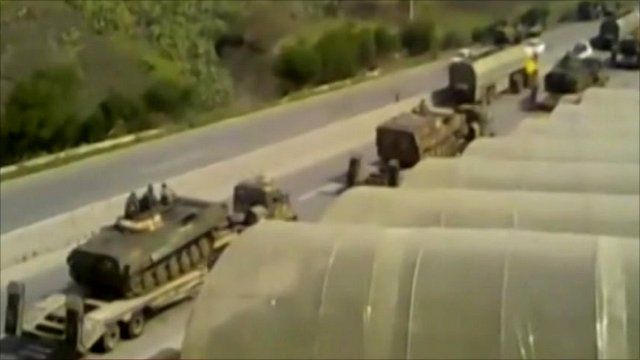 Video
300 people reportedly arrested in overnight raids in suburb of Damascus
The security forces in Syria have been moving into the suburbs of the capital Damascus in anticipation of further protests on Friday.
In one area, Saqba, there were overnight raids with 300 people reportedly arrested.
But, Syrian state media said, the army had begun to leave the southern city of Deraa.
Foreign journalists are not allowed into Syria.
Nick Childs is following developments from London.
Go to next video: Clinton: Syria must end the violence