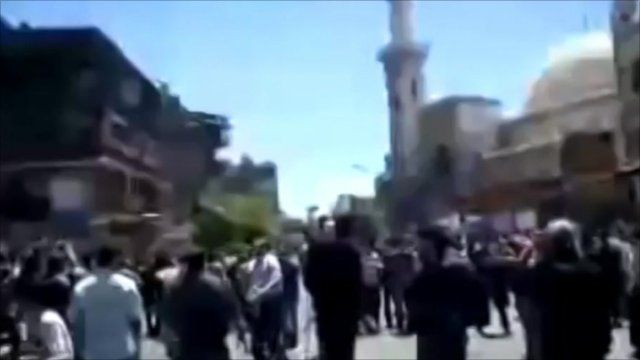 Video
Syria protests: Demonstrators outside Damascus mosque
The Syrian interior ministry has issued a statement calling on people to refrain from taking part in a "day of defiance" across the country.
Video has been posted online, apparently showing demonstrators in Midan, central Damascus, on Friday afternoon. The BBC has not been able to verify the footage.
A reliable source in Damascus said he could see a lot of security and police officers in the main areas of Damascus, and that the protest began outside a mosque in the Midan area immediately after Friday prayers finished.