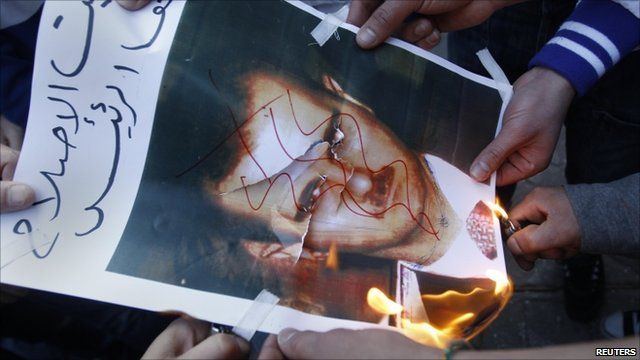 Video
Syria: Death toll rises amid fresh demonstrations
At least 13 people were killed in fresh protests that shook Syria's cities on Friday, despite a government crackdown.
Deaths were reported in Homs and Hama, when security forces opened fire on protesters campaigning against the regime of President Bashar al-Assad, while a prominent dissident was reportedly arrested in Damascus.
In the south, the city of Deraa is still surrounded by tanks after troops were sent in nearly a fortnight ago.
Jeremy Bowen reports.