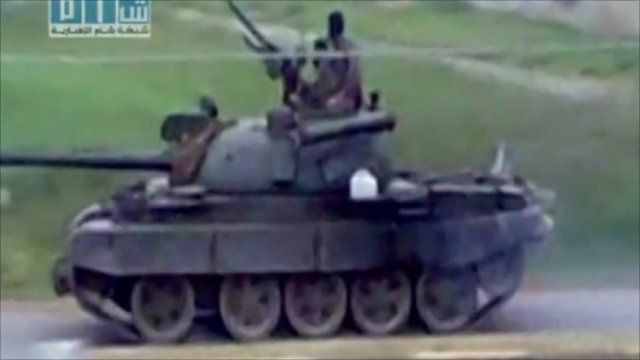 Video
Syria: Tanks 'move into Damascus suburbs'
A number of people are reported to have been killed and many more arrested in Syria, as security forces continue to crush anti-government protests.
Troops and tanks have moved into parts of Homs, the country's third city.
It is being reported that a 12 year-old boy is amongst the latest victims. It is now seven weeks since the first demonstrations in the country.
The BBC's Jim Muir said the Syrian army is portraying the move as a crackdown on armed gangs.