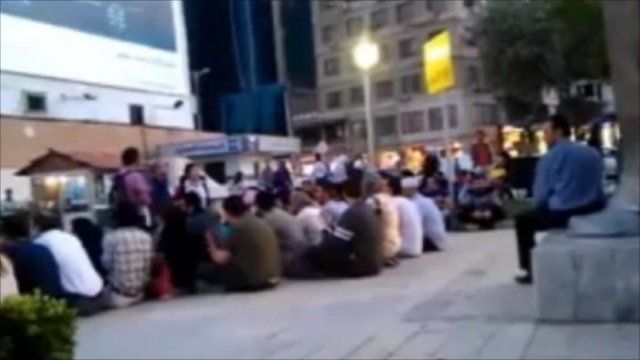 Video
Syrian forces "disrupt Damascus protest"
The UN has expressed concern about the situation in the southern Syrian city of Deraa as a government crackdown on dissent continues.
In Damascus, a small demonstration in a central shopping centre appears to have been broken up by security forces.
The BBC's Jim Muir reports.
This footage was posted on YouTube and its authenticity cannot be verified by the BBC.