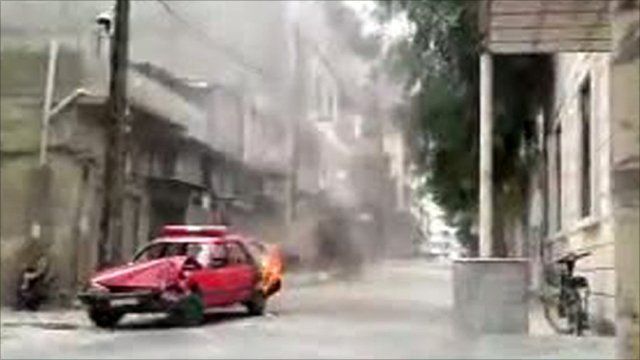 Video
Syrian forces open fire on crowds of protesters
There have been more large protests after Friday prayers in many parts of Syria.
Security forces are said to have opened fire on demonstrators with a number of people reportedly killed.
This footage appears to show demonstrations in the central city of Homs where reports suggest Syrian security forces fired into crowds.
Foreign journalists are barred from Syria so this video cannot be independently confirmed.
Go to next video: Three dead in new Syria protests