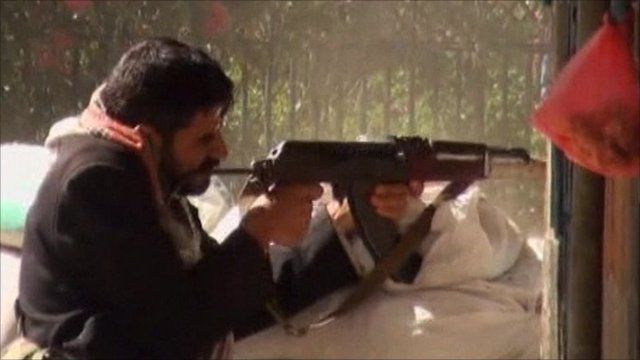 Video
Street battles rage in Yemeni capital
Thousands of people have been forced to flee the Yemeni capital Sanaa following heavy clashes between opposition forces and those loyal to President Ali Abdullah Saleh.
A ceasefire, agreed on Friday, broke down two days ago and street battles have raged since, leaving scores dead or injured.
The BBC's Lina Sinjab said the situation in Sanaa was tense as people were worried it could turn into civil war.