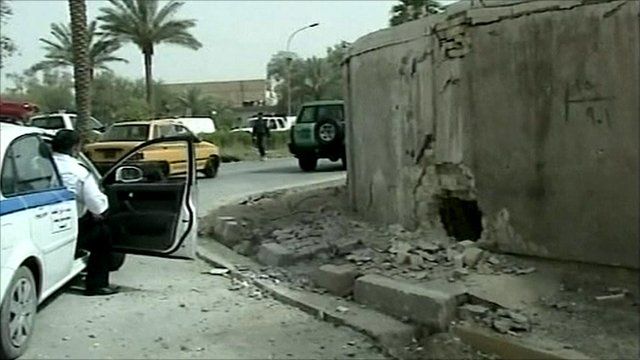 Video
Iraq blast kills five US soldiers
Five US soldiers have been killed in central Iraq, the US military has said.
Iraqi security sources said there had been a rocket attack, with other reports saying the target was on the outskirts of Baghdad.
The BBC's Jim Muir says the US military has suffered its single most serious incident in Iraq in over two years.
Go to next video: Blasts strike pilgrims in Karbala