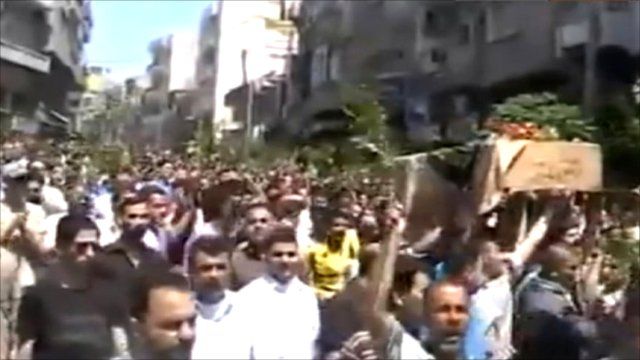 Video
Residents in Syrian town of Jisr al-Shughour 'fear assault'
Residents in the Syrian town of Jisr al-Shughour are said to be fleeing ahead of an expected military assault, after the government said 120 security forces personnel had been killed there.
Residents still in the town have set up checkpoints to monitor any security operations, witnesses say. The government says it will act "with force" to combat "armed gangs" that it blames for the recent killings.
The BBC's World Affairs correspondent Richard Galpin reports.
Go to next video: Syria: North-west clashes 'kill 120'