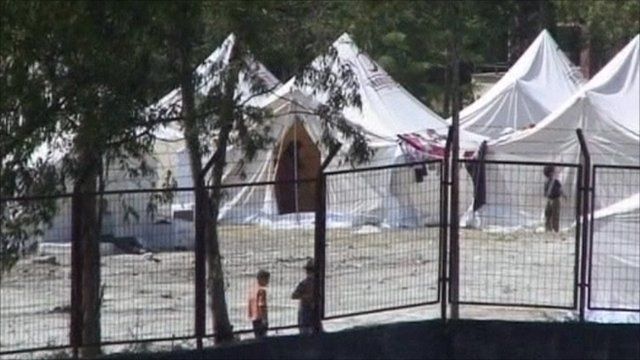 Video
Life on the Syrian-Turkish border as refugees flee
Britain and France have presented a revised draft resolution to the UN Security Council condemning Syria's suppression of protests, and calling for an immediate end to the violence.
In the north of the country more than a thousand Syrians have crossed the Turkish border to escape what they fear will be a revenge attack by the government.
The BBC's Owen Bennett-Jones sent this report from the border.
Go to next video: 'It's like going to visit your mum'