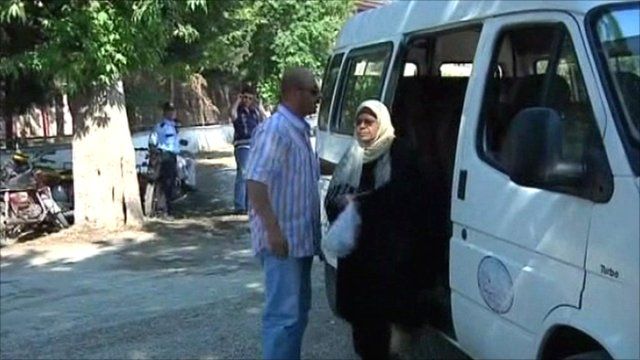 Video
Syrian army move prompts thousands to flee to Turkey
State television in Syria has reported that troops and tanks are preparing to move into Jisr al-Shughour to end the latest uprising against President Assad.
It is thought some soldiers chose to mutiny rather than fire on protesters, but thousands have fled the area in fear of reprisals, many crossing the border into Turkey.
Owen Bennett-Jones reports from the Turkish-Syrian border.