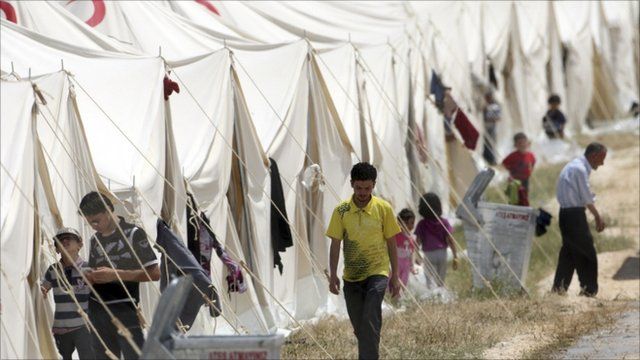 Video
Syrian refugee crisis as army storms northern town
Reports from Syria say government troops have stormed the town of Jisr al Shougour in the northwest of the country.
More than 4,000 Syrian refugees have already fled into Turkey and aid agencies are anxious to get into the country.
Hicham Hassan from the International Red Cross in Geneva talks to the BBC and says they are getting reports that the number of injuries in the past week has increased but have still not been given access to the country.
Go to next video: US: Syria creating refugee crisis‎