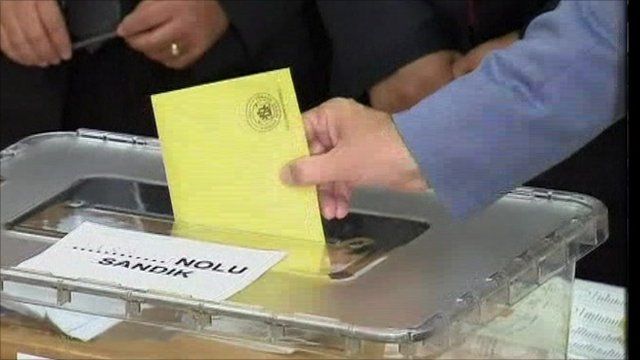 Video
Turks vote as PM Recep Tayyip Erdogan seeks third term
People in Turkey have voted in a general election, with Prime Minister Recep Tayyip Erdogan expected to win a third term in office.
Mr Erdogan and his Justice and Development Party (AKP) are hoping for two-thirds of the seats in parliament so they can amend the constitution.
The main challenger is the secular Republican People's Party (CHP).
Jonathan Head reports from Istanbul.