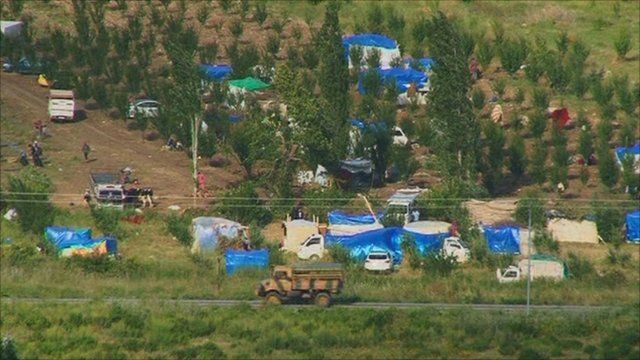 Video
Syrians seek refuge in Turkey as protest crackdown widens
Syrian tanks have fanned out around towns and villages near the Turkish border, widening a crackdown on 12 weeks of anti-government protests.
Damascus said its forces were pursuing rebels through the countryside around Jisr al-Shughour, after consolidating control over the northern town.
Journalists are not allowed to report from Syria but witnesses have spoken of farms being set on fire.
Turkey says over 8,000 Syrians have sought refuge over the border, but as Jonathan Head reports, many more are homeless inside Syria.
Go to next video: Syrian footage points to deepening crisis