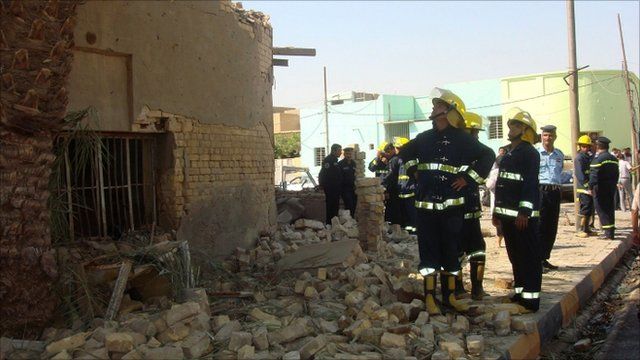 Video
Iraq car bomb aftermath in Diwaniya
At least 22 people have been killed in bombings in Diwaniya in central Iraq, officials say.
The attack occurred outside the provincial governor's house and may have involved two separate suicide car bombers. Dozens more people are reported to have been wounded.
Diwaniya is about 80 miles (130 km) south of the capital, Baghdad.
Footage shows damaged caused by the blasts.