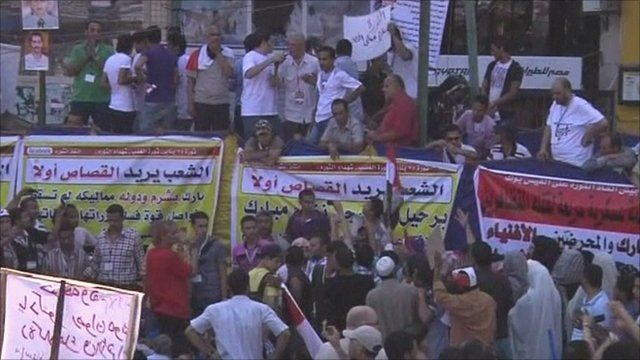 Video
Is Egypt having a second revolution?
Five months after Hosni Mubarak was toppled from power, public discontent is bubbling again in Egypt.
Many people are unhappy about the slow pace of change and the lack of justice for those killed and injured in clashes with the security forces.
The BBC's Jon Leyne said Tahrir Square was once again filled with tens of thousands of people.
Go to next video: Egypt tries to woo back investors