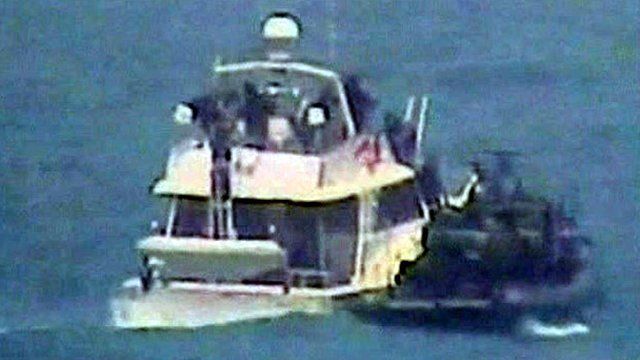 Video
Israelis board Gaza protest boat
Israeli commandos have boarded a boat trying to breach the Israeli blockade of the Gaza Strip, the military says.
The Dignite-al Karama, the sole representative of the original 10-strong flotilla, had been warned to change course.
Israeli defence spokesman Captain Barak Raz said the boat had been boarded peacefully and was being towed to the Israeli port of Ashdod.
An anti-blockade protest group said the boat had been in international waters.