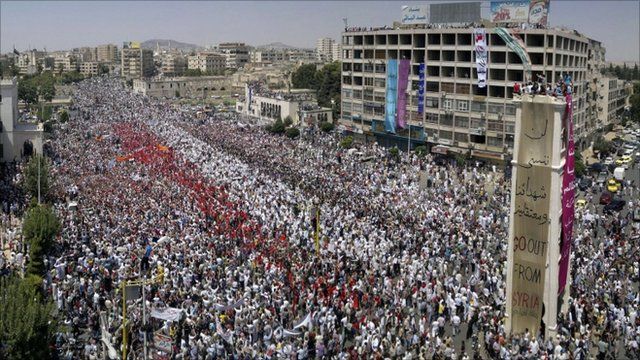 Video
Syrians call for President Bashar al-Assad to resign
Tens of thousands of Syrians have again turned out for Friday protests against the rule of President Bashar al-Assad.
Troops fired live ammunition and tear gas at protesters, killing two people and wounding dozens, activists said.
Earlier, state media said a blast hit an oil pipeline near the city of Homs.
Lina Sinjab reports.
Go to next video: Protesters gather in Syria