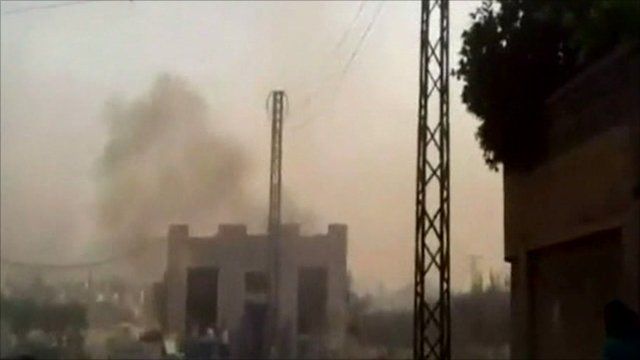 Video
Syria unrest: Amateur footage shows Hama assault
Syrian tanks and troops have entered the western city of Hama, where some of the biggest protests against President Bashar al-Abbas have taken place.
Amateur footage believed to have been filmed in the city on Sunday shows smoke rising from buildings, with the sound of gunfire.
The man filming is heard to say in Arabic that tanks are at the northern entrance to the town, firing at buildings.