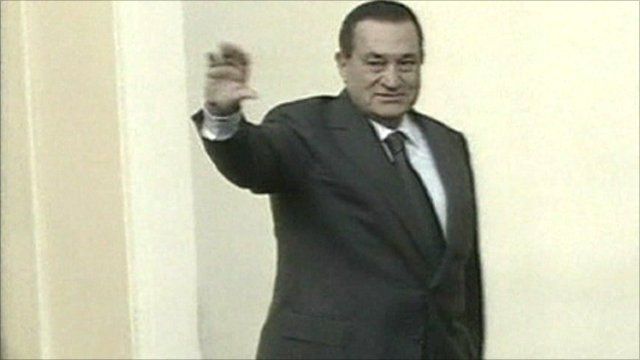 Video
Tight security for Hosni Mubarak's trial in Cairo
The trial of Egypt's ex-president Hosni Mubarak, who was forced from office by mass demonstrations in February, is due to start in the capital, Cairo.
He is accused of corruption and ordering the killing of protesters, a charge that carries the death penalty.
Mr Mubarak, 83, has been under arrest at a hospital in the coastal resort town of Sharm el-Sheikh since April. His lawyer says the former president is seriously ill.
As the BBC's Jon Leyne reports, tight security is in place in Cairo ahead of the trial.
Go to next video: Hosni Mubarak faces trial in Cairo