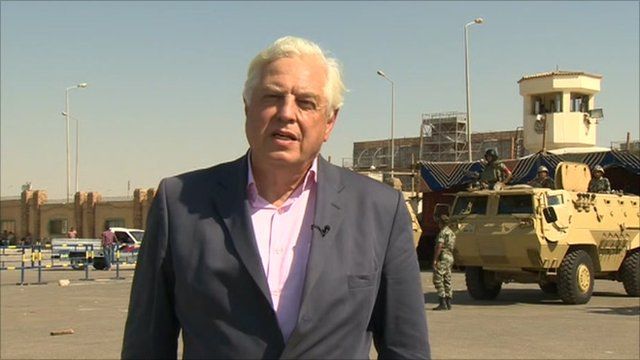 Video
John Simpson on Mubarak court drama
It was "an unforgettable moment" when the former Egyptian President Hosni Mubarak entered court at the start of his trial in Cairo, according to the BBC's World Affairs Editor John Simpson.
The 83-year-old was wheeled into a cage on a hospital bed, from where he denied charges of corruption and ordering the killing of protesters.
He is being tried with his sons, ex-Interior Minister Habib al-Adly and six other former officials.
John Simpson was one of only a few foreign journalists that managed to get access to the court on the opening day of the trial.
Go to next video: Mubarak: 'I deny all accusations'