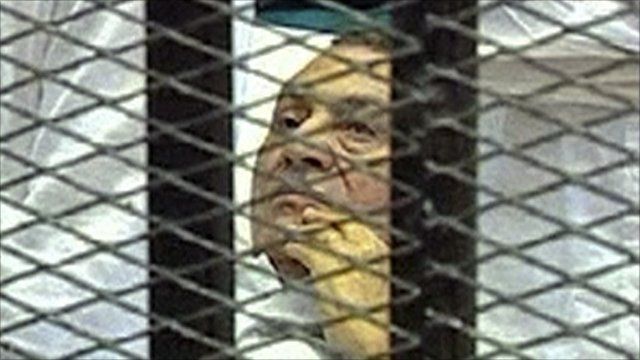 Video
Day of reckoning for Egypt's Mubarak as trial begins
Egypt's ex-President Hosni Mubarak has denied charges of corruption and ordering the killing of protesters, on the opening day of his trial in Cairo.
The 83-year-old is being tried with his sons, who also deny charges against them, ex-Interior Minister Habib al-Adly and six other former officials.
Mr Mubarak was forced from office by mass demonstrations in February.
The BBC's World Affairs editor John Simpson reports.