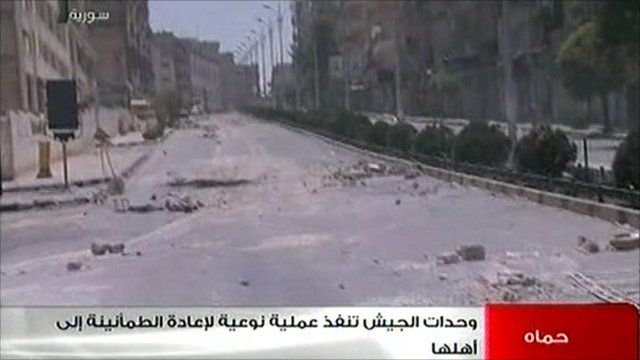 Video
Syria unrest: State TV shows rubble-strewn Hama
Syrian state TV has broadcast what is says are new images from inside the besieged city of Hama, showing rubble-strewn streets and wrecked buildings.
The news report said Syrian troops had put down an armed rebellion.
But Hama residents and human rights groups said the army had been bombarding the city, killing more than 100 civilians.
Earlier, US Secretary of State Hillary Clinton accused security forces of killing some 2,000 people since anti-government protests began in March.
Jim Muir reports.