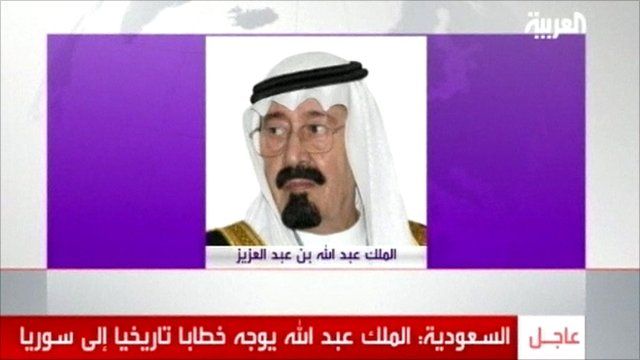 Video
Syria: Army continue 'shelling Deir al-Zour' as pressure grows on president
Saudi Arabia's King Abdullah said in a televised statement that the violence against civilian protesters in Syria was ''unacceptable''.
The Syrian army is reportedly shelling the eastern city of Deir al-Zour for a second day as regional pressure mounts on President Bashar al-Assad.
Activists and residents said explosions and gunfire resumed early on Monday, and that troops backed by tanks had re-entered the city's eastern side.
The BBC's Jim Muir reports from neighbouring Lebanon.
Go to next video: 'At least 2,000 killed' in Syria says US