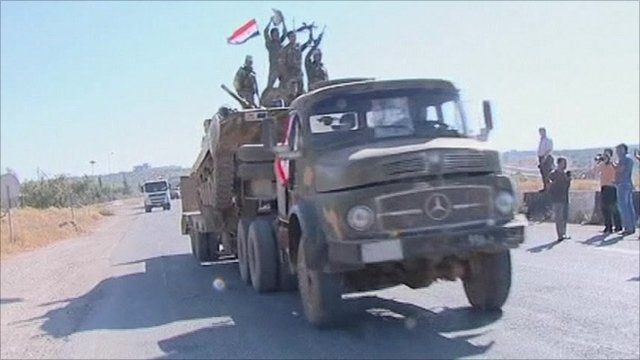 Video
Syrian activists claim troops are 'back in the city of Hama'
Syrian activists say that government forces are back in the city of Hama just one day after having reportedly pulled out.
Dozens of opposition activists have been killed by the army's week-long operation in the city.
The operation received international condemnation and the US has imposed further sanctions on the country.
Dominic Kane reports.
Go to next video: Region steps up pressure on Syria