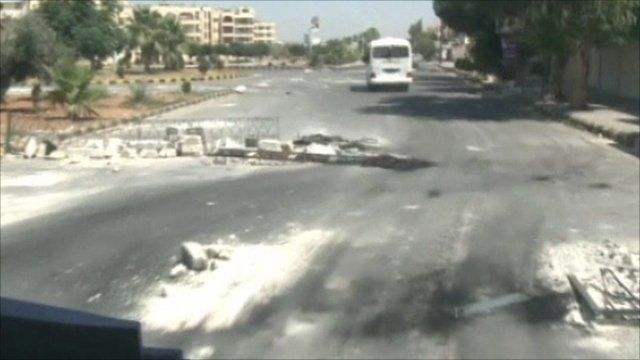 Video
Syrian troops leave city of Hama
Government troops have withdrawn from the Syrian city of Hama, a move which is aimed at appeasing neighbouring Turkey.
But there were more protests in the Damascus suburb of Saqba after dawn prayers on Friday, with activists reporting one person shot dead and others wounded.
The BBC's Jim Muir said cameras were allowed into Hama to see that the army had left.
Go to next video: 'Fresh crackdown' in Syria unrest