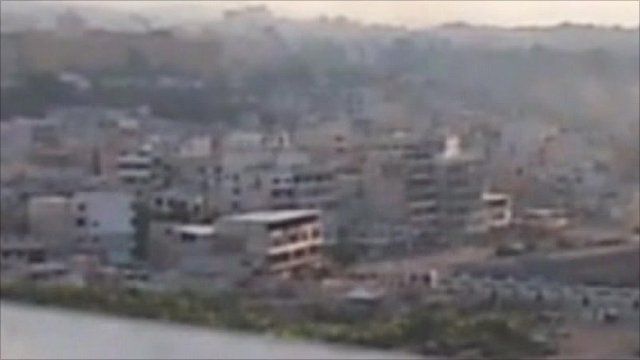 Video
Syria unrest: 'They are shooting anything that moves'
Renewed heavy gunfire has been reported in the Syrian port city of Latakia as a military crackdown on unrest entered a third day.
Activists say dozens of people have died and that residents, including women and children, have been fired on by troops.
The BBC spoke to one activist based in Damascus who said government forces were firing on "anything that moves" as they bombard their opponents "city by city".
He is named as Alexander Page, but his real identity has been concealed for his safety.