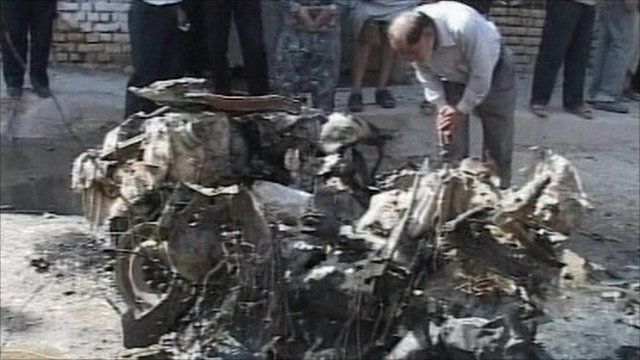 Video
Iraqi city, Kut, hit by twin bomb attack
At least 37 people have been killed in a twin bombing in the south-eastern Iraqi city of Kut, Iraqi officials say.
The two near-simultaneous bomb attacks - one a roadside bomb, the other a car bomb - injured at least 64 people.
The violence came as other attacks were reported in the country, including in Diyala province where 10 people died.
Go to next video: Baghdad blasts leave dozens dead