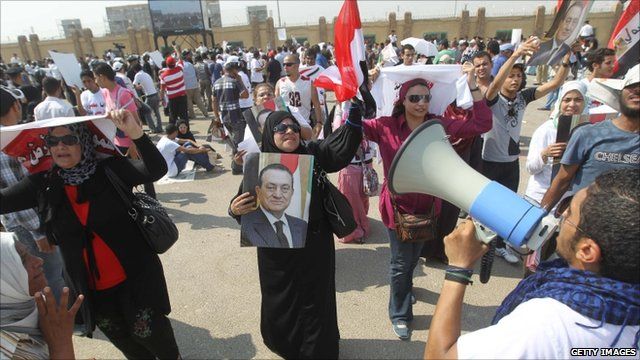 Video
Scuffles as former Egypt leader Mubarak appears in court
The judge in the trial of Egypt's deposed President Hosni Mubarak has halted live TV coverage and ordered a merger with the trial of ex-Interior Minister Habib al-Adly.
Mr Mubarak, again wheeled into court on a hospital bed, faces the death penalty if found guilty of ordering the killing of protesters in Egypt's uprising.
His trial, which includes sons Alaa and Gamal, was adjourned to 5 September.
Rival groups clashed outside court, with some angry at the TV ruling.
James Robbins reports.
Go to next video: 'Desire for transparency' in Egypt